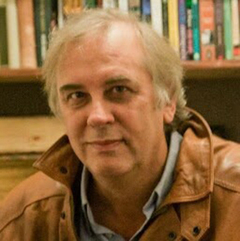 Today AUTHORS'
CORNER talks to the crime writer Keith Dixon
Good morning Keith, welcome to Authors'
Corner.
Hi, Joan, and thanks for inviting me.
To date you have six successful novels to your credit. Why and when did you decide to become a writer?
I first started writing at the age of about 14, I guess. I used to win prizes as school for spelling and composition, and that spurred me on. Then in my early twenties I took time off work and wrote 7 novels in two years – all of them unpublishable, of course, but helping me learn how to finish a book and to write in a longer format. The reason 'why' I became a writer is probably more difficult to answer. I think because I'd always been a reader I grew up to think, 'I could do that' … and I'm still trying to persuade myself it's true! I took a Creative Arts degree (English and Drama) in my mid-twenties and there was an element of creative writing in there, and since that time I've always written in the background to whatever my current day-job was. In the last 2-3 years I've returned to it with a vengeance and given up other forms of earning a living.
Five of your books are about the private investigator Sam Dyke. Do you think there is an advantage in writing a series about the same character?
As a reader, I know the power of a series. In crime writing particularly, the idea of the detective solving one crime after another goes back a long way – Holmes, obviously, but also Sam Spade, Philip Marlowe, Lew Archer and, recently, Elvis Cole. When I 'found' a new character and writer I liked I would hoover up all of the books in the series. I think you get seduced by the character's traits and want to know how she or he tackles the next problem. As a writer, it's both easier and harder to write a series. It's easier because you don't have to do all the stuff about creating the hero's background and development again, and the story world in which they operate is pretty much fixed, too; but it's harder in that you're in danger of repeating yourself because that world tends to be localized and your character has to remain pretty much the same at the end of the book as she or he was at the beginning, in order to facilitate the next book in your series. The Jack Reacher books by Lee Child are a good example of this – Reacher never changes much, and he has a habit of turning up in small towns in the US where there's something that needs putting right … that's part of their charm, but he has been criticized for repetition.
If you were lucky enough to get your books made into a TV series, who would you like to see playing the part of Sam Dyke?
I think ten or fifteen years ago it might have been Sean Bean – he's tall, from Yorkshire and carries a certain menace with him. I think he's a fraction too old now. I keep myself pretty up-to-date with film and TV, but I admit I'm a bit stumped to think who might do it nowadays … I'm open to suggestions on that! Someone in their late 30s who is husky and speaks with a gentle Yorkshire accent. Ideas on a postcard, please.
How would you categorise your books – crime fiction or thrillers? Why did you choose to write in this particular genre?
Funnily enough, when promoting them I choose 'crime thrillers'! I think I definitely started out in the 'crime fiction' camp with a detective looking for clues and finding who the bad guys were. But as the series has progressed I know I've added more 'thriller' elements to the books to broaden the canvas a little bit and start talking about wider ideas that interest me. As for why I write in this genre, I spent quite a while teaching 'proper' literature, and to unwind I used to borrow books from my boss at college – he would come back from holidays in the US with these great crime novels by K.C. Constantine and Howard Engel and others, books you couldn't get in the UK. I became hooked on good crime writing and started to explore for myself, discovering Elmore Leonard and James Lee Burke and George Pelecanos and Robert Crais and Charles Willeford and so on … When I started writing again, it seemed natural to try and take some of what I'd learned from these writers and translate it into a British setting, which is something I hadn't seen done.
Tell us about your working day? Does your schedule vary when you are writing or do you keep to a strict routine?
When I'm writing I set myself a target of 2000 words a day. It used to be 1000 until a year ago, but I found I could do that relatively quickly, in a quick burst, and then I'd just be sitting back feeling satisfied with myself and watching cat videos on YouTube … so by upping the target I've made it harder for myself but it means I can complete an 80 thousand word book in about 40 days, give or take. There's 3-4 weeks fairly comprehensive planning before that, however, so that when I sit down to write I have a clear idea of what today's scene is about and what the outcome is going to be. In the mornings I tend to do social stuff and read others' blogs or books on writing, then after lunch I sit down for the 2000 word haul. I find that when I'm actually writing the book, I have to write at least something every day or I lose the momentum, which can be hard to recapture afterwards.
In the present climate, an author has to spend as much time marketing their books as writing them. How do you feel about that?
I spend a lot of time thinking about marketing, but not so much doing it! I've been reading something lately that suggests the 'author's platform' might be a bit of a lost cause – the blogging, tweeting, web-page updating and so on. The most effective marketing strategy, it seems, is simply to write more books. I'm trying to write three a year, which is reasonably do-able, but if I see my sales drying up I'll do a little online promo – sometimes paid, usually free. I think the days when spending big money on online promotion sites was effective are over, except for BookBub. You have to be in it for the long haul now, which means keeping your online presence reasonably high but not spending tons of money on it or spamming people to death on Twitter. Just write more!
Which marketing tool have you found the most useful for your books?
Since my third book was published, I've had the first one, Altered Life, available for free download on Amazon and everywhere else. People are still downloading this at the rate of 400-500 per month, and I have to believe that if they like that, then they'll stump up for at least one of the others in the series, and maybe all of them. I'm also currently having my non-crime book Actress translated into Spanish and Chinese at the moment, in a profit-share deal, and have found an actor on Amazon's ACX platform who is going to read all of the Sam Dyke books so they're available as audiobooks. I'm hoping these initiatives will continue to drive sales as well. It's all about the 'long tail' nowadays – you don't have to go for what I've seen called 'velocity' – massive sales, very quickly – but can work on slow, steady sales instead.
What are you working on now? Please tell us about your latest project.
My next book will be the sixth Sam Dyke crime thriller, tentatively called 'The Secret Sharers' – which is an oblique reference to a Joseph Conrad short story but also alludes to the world of espionage. Each of the last two books have had a 'theme' or area of interest – chemical and biological weapons in The Bleak, online gambling and match-fixing in The Strange Girl – and I realize that I like having an underlying context for the stories that Sam gets involved in. The new book is only at the planning stage at the moment, so I don't have the plot fully worked out, but I know Sam is going to be spending a lot of time in London, that there's an old Smiley-type spymaster involved, and there's some serious problem-solving to be carried out by Sam!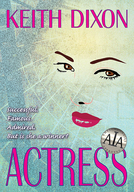 My Sam Dyke books are:
Altered Life
The Private Lie
The Hard Swim
The Bleak
The Strange Girl
Last year I published a book which is categorized as Women's Fiction and concerns the travails of a young actress trying to find her way in her career and life. It's called Actress.
And I've also written a romance under the pseudonym of Kay Dixon, called A French Darcy.
You can find a listing all my books on Amazon UK and Amazon US.
On my website www.keithdixonnovels.com you can find information about all the books, as well as links to buy them directly from me in ePub format, or to download them from Apple's iBook store or Kobobooks.com. You can also sign up for an infrequent (!) newsletter.
And I write an occasional blog about new crime novels that I've read, looking at them from the perspective of a writer rather than a straightforward reviewer: cwconfidential.blogspot.com
My Facebook fan page for the Sam Dyke novels is here: www.facebook.com/SamDykeInvestigations
And my Twitter handle is @keithyd6
It would be great to see you at any of these venues!