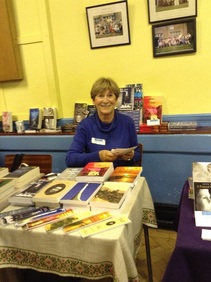 Last November I attended the first Indie Book Fair, held in Chorleywood, England. It was an enjoyable event and I made a lot of new contacts and met up with some old friends. Ingram, who co-sponsored the event, did a series of interviews with the authors.
Here is the one they did with me.
This year's Indie Book Fair is on Friday 16th April from 16.00 to 19.30 and will be held at Foyles Bookshop in Charing Cross, London.