This week's exciting historical novel is book 3 in the series The King's Greatest Enemy by Anna Belfrage. Set in 14th century England, this is a great medieval page-turner.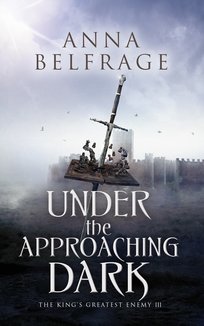 Under the Approaching Dark
(Book #3 in The King's Greatest Enemy)

England in the early 14th century is a complicated place…
However, Adam de Guirande has cause to believe the turbulent times are behind him: Hugh Despenser is dead and Edward II has been forced to abdicate in favour of his young son. It is time to look forward, to a bright new world in which the young king, guided by his council, heals his kingdom and restores its greatness. But the turmoil is far from over.
England in the early months of 1327 is a country in need of stability, and many turn with hope towards the new young king, Edward III. But Edward is too young to rule, so instead it is his mother, Queen Isabella, and her lover, Roger Mortimer, who do the actual governing, much to the dislike of barons such as Henry of Lancaster.
When it is announced that Edward II has died in September of 1327, what has so far been a grumble grows into voluble protests against Mortimer. Yet again, the spectre of rebellion haunts the land, and things are further complicated by the reappearance of one of Adam's personal enemies. Soon enough, he and his beloved wife Kit are fighting for their survival – even more so when Adam is given a task that puts them both in the gravest of dangers.
***********************************************************************
The King's Greatest Enemy, is the story of a kingdom on the brink of civil war, of a weak king, an adulterous queen, a young royal heir, and an ambitious baron. In the midst of all this stands an honourable knight, torn apart by his loyalties to his lord, his wife and his king. Welcome to the world of Adam de Guirande!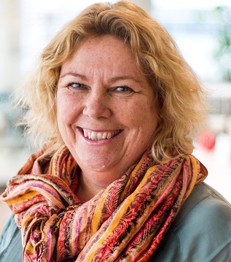 Had Anna been allowed to choose, she'd have become a professional time-traveller. As such a profession does not exists, she settled for second best and became a financial professional with two absorbing interests, namely history and writing.
Presently, Anna is hard at work with
The King's Greatest Enemy
, a series set in the 1320s featuring Adam de Guirande, his wife Kit, and their adventures and misfortunes in connection with Roger Mortimer's rise to power.
When Anna is not stuck in the 14th century, chances are she'll be visiting in the 17th century, more specifically with Alex and Matthew Graham, the protagonists of the acclaimed
The Graham Saga
. This series is the story of two people who should never have met – not when she was born three centuries after him.
Anna can be found on her website, on Facebook and on her blog. Or on twitter and Amazon