This week's historical fiction novel takes us back into the Dark Ages of Spain.
Warhorn
is the first book in the historical series, The Sons of Iberia, and will wet your appetite to read more about this little-known period of history.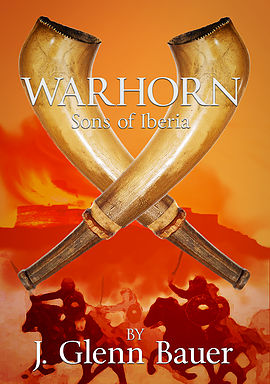 An ancient power struggle, an empire expanding and a proud, warrior people facing the end of their way of life.
​
It is 219 BC and Carthage has a new General who is intent on expanding their colonies in Iberia, but resistance is growing. Violent raids up and down the east coast of Iberia are occurring.
Caros is the son of a wealthy trader and discovers his family murdered after a raid on their village. Honour bound to avenge their murders, Caros turns from trader to warrior to hunt his family's killers. In doing so he befriends a gifted tracker, gains prestige among strange, foreign horsemen and falls in love with a beautiful woman.
For Caros, peace and happiness are elusive though as resistance to Carthage finally ignites a conflagration that will change the course of history. He finds himself riding to battle in the army of a young Carthaginian General and while doing so becomes a hero of his people. Even heroes can be broken though…..
'For those wanting a fast-paced historical novel set in a time and place we rarely get to read about, Warhorn is warmly recommended'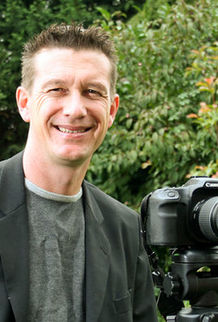 As a child my playground was the wide open veldt with the blue African sky overhead. Jungle gyms grew naturally from seed and the pet store was just beyond the garden gate. I wore shoes under protest and then only to school and church. I needed a bath every single evening.
I served as an ops medic in the army for two years and treated everything from gunshot wounds to arrow strikes. I've swum in the crocodile-infested Okavango river and seen whole villages succumb to malaria. I have hunted poachers and listened from my sleeping bag to prowling lions roaring beyond the firelight.
Life is a little tamer now. I have a beautiful wife and a strapping young man that is my son. In my spare time I write about what I love and what I love is the past. That is, the very ancient past and the people and heroes of those times. I am fortunate to have the life experiences that I have. I draw greedily from these experiences when writing when writing of the lives of men and women in a very much wilder Europe.