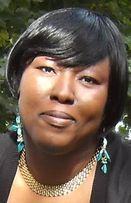 Welcome to my guest blogger this month, Lisa J Yarde, historical novelist, speaker and blogger.
This is the third in a series of blogs about what it must have been like to live in Moorish Spain. This time we learn about the life of a Christian slave who decided to change his religion and become a Muslim government minister. Well researched by Lisa for one of her historical novels and filled out by her fertile imagination it gives us an idea of why so many Christians in Moorish Spain changed their religion.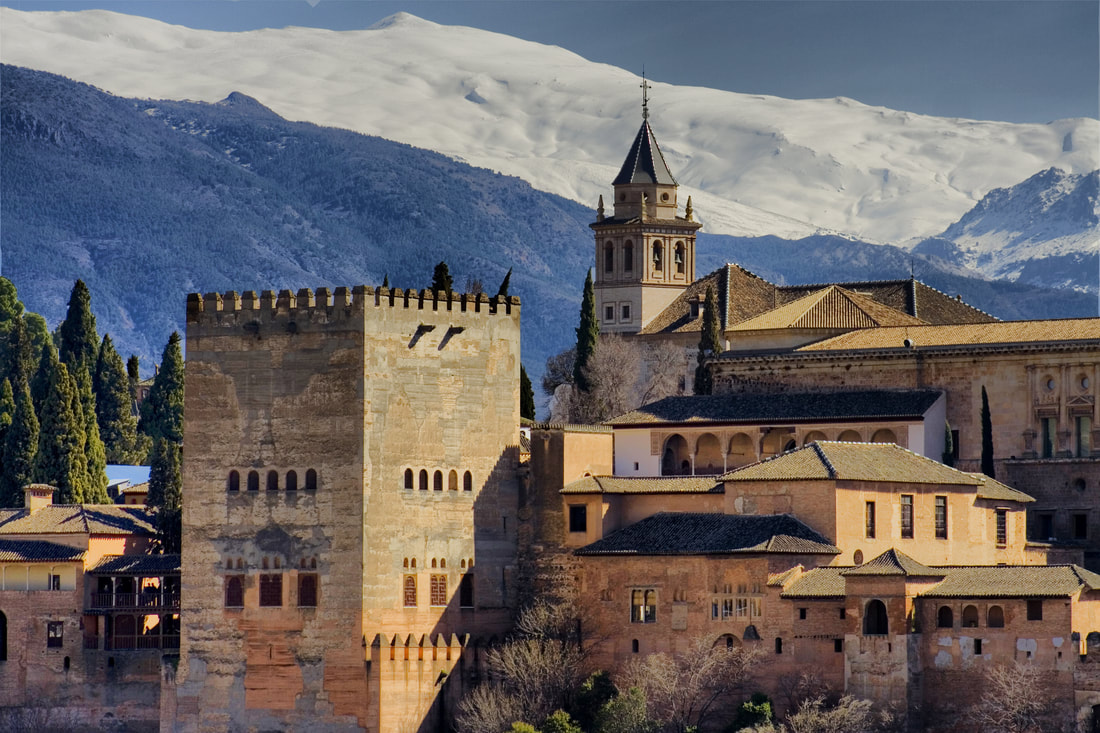 A Choice by Ridwan ibn Bannigash
The Life of a Christian Slave Turned Moorish Minister in 15
th
Century Spain
My name is Ridwan ibn Bannigash and I have been chief minister to two Sultans of the Nasrid Dynasty, based at Granada's Alhambra Palace in Moorish Spain. My power over the lives of the kingdom's inhabitants is second to that of the monarchs alone. But I did not always hold such a lofty position at court. I did not always answer to that name.
I was born Pedro Venegas in Christian Córdoba. A common name among prior generations of my family. The señores de Luque, among the richest families of the region. But all of their wealth could not save me from the fate God had pre-destined. When I was eight years old, I became a slave of the Moors in their kingdom, Granada. As a young man, I adopted their religion and lived thereafter as s Muslim.
The penalty for an apostate, any Christian man or woman who had converted to Islam, was death. I knew the risks but also recognized the rewards for those who embraced the faith of their captors. I am but one among many who, since the Moors invaded the peninsula over 700 years ago, perceived the path to power lay with those we once called our enemies. Countless slaves before me have become the leaders of armies and governments, while Christian females married and gave birth to future Muslim rulers. Conversion meant an immediate end to slavery and much more, as you shall see. A prudent choice.
Afterward, everything changed. I had the privilege of marrying one of the most beautiful women of the Nasrid bloodline, my Maryam. She can trace her lineage from the Nasrid Dynasty's Sultan Muhammad VI, El Bermejo as his Spanish Christian contemporaries called him. Others named him a usurper, as if he had been the first or last of the Nasrid clan members to seize power in Moorish Spain. His daughter married Muhammad ibn al-Mawl, who had not only been a minister of the royal court. He was my master and my wife's father. Through our union, I became a close ally and confidante of her brother, Sultan Yusuf IV, who hails from the city of Almería. I shall tell you more of my service to him later.
Together, Maryam and I have raised fine children. Two sons, the eldest of whom is Abu'l-Qasim, who will surely become a minister of the royal court like me, and our daughters, one of whom is Maryam's namesake. When other matters have concluded, I shall arrange an auspicious marriage for her with the one of two sons of Sultan Yusuf IV. The ties that have bound my family to the Nasrid Dynasty must remain strong, for my heirs descend from royal Moorish blood and Christian nobility, who have also influenced the course of events in Granada. Despite the differences between the adherents of both religions, I have taught my children to relish their dual heritage. For as Christian Spain encroaches upon the territory of Muslim Spain, there may come a time when we will need to make prudent choices for our futures.
I shall put aside such concerns and tell you more of the past. In the year 1427, I joined the royal court as a loyal adherent of Sultan Muhammad VIII. Admittedly, an ill-favored ruler among the Nasrids, but certainly, not the most unfortunate of them. He had come to the throne in 1417 as a boy aged eight years old and after two years in power, he lost everything and spent the subsequent eight years in prison at Salobreña on the southern coast of the peninsula. With my support, he gained other allies who rebelled against his rival. A much older cousin of his. These Nasrids are quite cruel to each other. Once my master regained his freedom and the lordship of Granada at the age of 18, I became his chief minister. Such a youthful man needed guidance. In the service of minister Muhammad ibn al-Mawl, I had learned about the governance of Granada and gave the benefit of experience to the new Sultan.
However, the young do not possess the wisdom of their elders. Nor their pragmatism. I had cautioned my master the Sultan against allowing the escape of his rival and that man remained a persistent threat. One we could not ignore. When he returned with the backing of another powerful clan of Moorish Spain, those wretched status-seekers called Abencerrages, I recognized the end had come for my master. He went into exile again at Salobreña, where his enemies murdered him in April 1431. Dead at 22, leaving an infant son behind. An unfortunate end to a luckless man.
His enemy had sought the support of the king of Castile Juan II, but I believed another candidate would suit his interests and, of course, the prospects for Granada. One month after the assassins came to Salobreña, I arrived at the court of Castile and formally submitted the offer of vassalage on behalf of my wife's brother Yusuf. If King Juan II would support his claim to rule Granada, I knew we could unseat the man who had murdered my former master. Our first chance for success came at the Battle of Higueruela on July 1, 1431. Our Moorish forces in conjunction with the knights of Castile from Calatrava defeated the murderer's army. Some small measure of vengeance. Still, victory did not pave a smooth path to power for my wife's brother. Together, we eliminated areas of resistance, especially in Loja. Finally, on January 1, 1432, Yusuf IV took the throne of Granada. Although he had claimed the majority of support in the kingdom since the battle.
His has not been an easy reign. He is less inclined than my former master to recognize my wisdom. Have I erred again in my support of a man whom I thought could govern well? Surely not, but some mistakes can prove costlier than others. Barely three months after his ascension, rumors swirl about his adversary, who has dared approach King Juan II of Castile with a plea for neutrality in the conflict to come. The kings of Castile can be fickle, but I've done my best to ensure we maintain Christian support of my brother-in-law's rule. He is fearful, especially for the lives of his two young sons and a tender daughter. I am cautious. My girl may not marry this Sultan's heir after all. If his murderous foe advances on the kingdom, I must choose again. I have endured slavery and chose freedom. I have witnessed the loss of power, but with careful planning, it is within my grasp again. I shall dictate my fate. Never again will cruel caprice rob me of the life I had imagined. I will do as I must. There is no other option except survival.
Sources:
Islamic Spain: 1250-1500 by L. P. Harvey
A History of Medieval Spain by Joseph F. O'Callaghan
Thank you Lisa for a glimpse into Moorish life, this time in the 15th century halls of power.
You can find out more about Lisa's novels on her webpage.