I have always been a reluctant blogger. I often feel that I am searching for things to write about that are not that important and would actually prefer to spend my writing time working on my novels. Not that blogs can't be interesting and worth reading – many of them are, especially when they are written by someone who knows what they are talking about. Others, however, can be repetitive and time-wasting. Nevertheless I have come to realise that if I want to let people know about what I write and why I write it, there is no better way than to write a blog. So I was pleased to get an invitation from Lorraine Mace, who also writes under the pen-name of Frances di Plino, to take part in the
Writing Process Blog Tour
. The idea is that each participant invites two or three other writers to join the tour and everyone answers the same four questions about their work. It's a bit like pyramid selling but no money changes hand.
You can read Lorraine's blog
here
.
I have invited the
following
two authors to take part next week: Paul Anthony, a well-known writer of crime thrillers and Welsh writer and photographer,Jean Gill. The questions they will answer are:
WHAT AM I WORKING ON?
HOW DOES MY WORK DIFFER FROM OTHERS OF ITS GENRE?

WHY DO I WRITE WHAT I DO?
HOW DOES MY WRITING PROCESS WORK?
So now it's my turn to answer: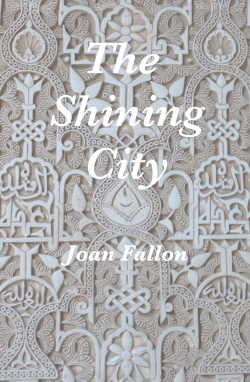 WHAT AM I WORKING ON?I have just finished writing a novel entitled THE SHINING CITY and I'm at the self-publishing stage.
The novel is the story of a city, a city that is now in ruins and lies five kilometres outside of Cordoba in Spain: MADINAT AL ZAHRA. The story is set in the 10th century, a time when southern Spain was under the rule of the Moors. The ruler, Caliph Al Rahman III was rich, powerful and cultured. His caliphate was, at long last, at peace and the capital, Cordoba, was considered to be not only the most beautiful city in the civilised world but also the seat of learning and culture. Against this background we meet the artisan Qasim – he and his family have moved to Madinat al Zahra to make their fortune as potters.
Qasim is a good husband and father. He works hard, says his prayers and keeps out of trouble. But Qasim has a secret; his past is not what it seems. When a stranger arrives asking questions about him, and his youngest son falls in love with the caliph's concubine, he realises that all he has worked for could be destroyed. He has to take action.
I have just finished putting the final touches to the book cover and published it as an ebook on Kindle. The paperback version is with the printers and I have other ebook versions to do, for Smashwords, Kobo etc. While I am waiting for the proof to come back from the printers I will start the marketing process again – and probably more blogging. I have a great idea for a new novel but that will have to wait for a bit. If only I had a marketing agent!
HOW DOES MY WORK DIFFER FROM OTHERS OF ITS GENRE?
It's always difficult to categorise things exactly, especially something as wide-ranging as a novel. Some of my work could slot quite easily into Historical Fiction, but that in itself is a very broad category and doesn't tell you very much except that the story is set sometime in the past. If there is one thing all my books have in common it is their approach to women – they all have strong, female protagonists and the stories are about how they overcome adversity.
For many years I was a lecturer in Behavioural Studies and I am fascinated by the interactions between people of all ages and from all walks of life. My characters do nothing without a reason – I like to imagine what drives them to take the actions they do and show it to the reader.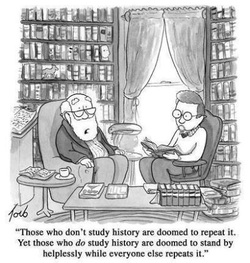 WHY DO I WRITE WHAT I DO?
This is an interesting question. When I bemoan my lack of sales, my husband says that I should start writing books that sell: crime fiction, stories about vampires and time shifters, fantasy. I just shake my head. I write what I write because I enjoy doing it. I write about women because I know women; I know how their minds work; I know the problems women face daily; I know the discrimination that has shaped women's lives and still does, to some extent, today.
They say that you should write about what you know and that is one reason that many of my books are set in Spain – a country I have come to love.
I also write about history because I enjoy it. I love doing the research – in fact I sometimes have to curtail my reading because I could spend all my time researching instead of writing.
"Those who cannot learn from history are doomed to repeat it."
George Santayana
There is a lot to be learnt from history that applies to the present day and I like to write books that say something meaningful.
HOW DOES MY WRITING PROCESS WORK?
My writing process varies according to the stage that I am at. For example, once I have an idea, I make a draft outline of how I think the book will be then I list the characters and start creating them. Then, depending on the story, I may break off and start doing some research into the background. For example, when I wrote THE ONLY BLUE DOOR, I got the idea from an article in the newspaper about child migrants who were trying to trace their families. I was fascinated and began to read as much as I could about what had happened. In that case, it was only when I had fully researched the history of these events that I began to sketch out my story. That's the point when I try to adopt a work routine: start writing at 10am and keep going until 2pm. The morning is the best part of the day for me to work creatively. I prefer to monitor my progress through hours rather than a word count. I am not a writer who starts at the beginning and goes right through to the end; I am constantly rewriting, editing, rereading, cutting out characters, bringing in new ones. For me a word count does not reflect the amount of work that I've done. Until the book has been professionally edited and proof-read, it is not finished.
SO ON TO THE OTHERS: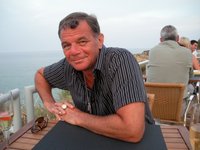 Paul Anthony is the author of a dozen books which include the Boyd series and the Davies King series. Specialising in crime fiction thrillers, Paul is a retired British counter terrorist detective who populates his stories with a variety of very intriguing characters.
HE WILL BE HOSTING HIS PART OF THE TOUR FROM …
http://paulanthonys.blogspot.co.uk/2014/03/the-blog-tour.html

Jean Gill is a Welsh writer and photographer living in the south of France with a very big white dog, a scruffy black one, a Nikon D700 and a man. She taught English in Wales for many years and her claim to fame is that she was the first woman to be a secondary headteacher in Carmarthenshire. She is the mother or stepmother to five children so life has been pretty hectic.
JEAN WILL BE HOSTING HER PART OF THE TOUR FROM
www.jeangill.blogspot.com