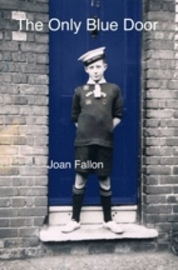 This summer we have had a house full of children and watching them play and jump endlessly in and out of the swimming pool made me reflect on a book I published last year about three children who lose their home, their family, even their country. Their lives could not have been more different from the excited little grandchildren charging around our house.
A couple of years ago I came across an article about the children who had been sent to the colonies as migrants, many of them wrongly labelled as orphans and under the delusion that their families were dead. I was amazed, not only that such a thing could happen in Britain but also that it had been kept secret for so many years. If it hadn't been for a chance circumstance, many of those children, now adults, would never have been reunited with their families. A social worker, Margaret Humphreys, was assigned the case of a woman who claimed that she had been deported from Britain when she was only four years old. That was in 1986; since then Mrs Humphreys has discovered that as many as 150,000 children were sent abroad by the British government to start new lives. The last case being as recently as 1967. Director and founder of the Child Migrants' Trust Mrs Humphreys has worked tirelessly to help these children find surviving members of their families. Her book
EMPTY CRADLES
tells of the first seven years of her struggle to bring this knowledge out into the open and to help those involved.
The article that I had chanced upon inspired me to read extensively around this subject and in the end to write a book of my own. THE ONLY BLUE DOOR is fiction, a novel based on true occurrences and drawn from the real experiences of those immigrant children. It is the story of the three Smith children from Bethnal Green who, through a series of unfortunate incidents, find themselves on a boat to Australia in 1941. This is not a story of tears and recriminations but rather the story of how each child, in their own way, struggles to make the best of their lives and never gives up the hope of being reunited.
THE ONLY BLUE DOOR is available as an ebook and in paperback.
HISTORICAL NOVEL SOCIETY INDIE REVIEW January 2014
Most of us are familiar with child evacuation during World War 2, but I wonder how many know about child migrants who were sent to South Africa, Australia and Canada to avoid danger? The Only Blue Door follows the story of Maggie, Billy and Grace, siblings who become victims of the good intentions of people believing them to have been orphaned during the Blitz. Shipped to Australia to start a new life, the children are separated and so begins Maggie's struggle to prove her mother still lives and to bring the family back together.Based on actual events, this beautifully written story had me gripped and emotionally attached to the characters and their struggles. Apparently well researched, it provides some insight into the long term impact of the events unfolding between 1939 and 1945, without being clichéd. The tireless work and battles with 'red tape' of the organisations involved in evacuation and subsequent repatriation of thousands of children over this period, is aptly represented in the story.
The writing style is engaging and accurate, with fully rounded and believable characters. I will not only be recommending this book but also looking to read more of this authors work. Not every story has a happy ending, but maybe this one does?