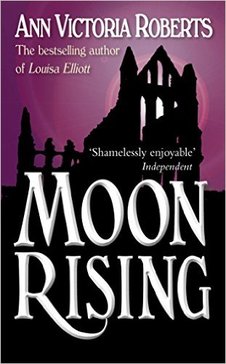 Moon Rising by Anne Victoria Roberts
This dramatic, exciting novel tells the story of a rebellious young fisherwoman called Damarius, who is determined to make a better life for herself, away from the drudgery and poverty of her kinfolk. In the process she has a brief love affair with Bram Stoker, the author of Dracula. Anne Victoria Roberts describes their steamy relationship with sensitivity while still allowing the reader to see the futility of loving a man so much under the power of other forces.
I loved reading her descriptions of Whitby and the sea – somewhere she knows and, if her writing is anything to go by, loves well. The reader is gripped by Damarius's strength and passion and follows her journey as she puts the faithless lover behind her and forges a new life for herself.
Written some years ago, I believe that this book is due a successful revival – maybe like Dracula's characters it will become immortal. It certainly inspired me to download Bram Stoker's Dracula and read it.