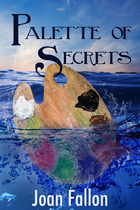 The idea for my latest novel, Palette of Secrets originated from a chance meeting with an elderly woman who wanted me to help her write her memoirs. I visited her a few times but in the end felt that she'd be better served by someone who lived closer to her and had more time to spare – so no more came of it. Then sometime later, when I was toying with the idea of writing a novel that dealt with domestic violence, I remembered that chance meeting. I decided to make the main character of my new novel an old woman writing her memoirs, and as she relives her past she is haunted by what happened to her as a young woman.
​As I developed the characters, the old woman, Nancy Miller, began to come alive. She is a famous artist, someone who is well known for her work but nobody knows anything about her life. She is almost eighty and tottering on the edge of Alzheimer's, crotchety and paranoiac, but devoted to her only son. As she begins work on her memoirs, with the aid of a young woman called Ana, she soon realises that there are questions that she does not want to answer and information that she doesn't want revealed. What had happened to her husband? Who was the father of her son? Why had she moved to Spain, leaving family and friends behind in England? Was the secret hidden in her paintings? All these questions and more plague Ana, who is determined to write a faithful record of the artist's life. Piece by piece she doggedly reconstructs Nancy's past but when she finally believes that she has discovered what Nancy's secrets are, she doesn't know what to do with the information. Should she include it in the book? If she does she runs the risk of destroying Nancy's reputation and upsetting her family.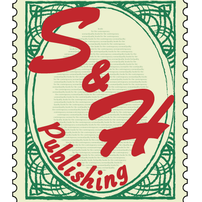 This story was first self-published under the title of M is for Memories but after a few months it was withdrawn because I was approached by the independent publishers, S&H Publishing Inc, who loved the story and the characters. They are subsequently publishing it under its new title, Palette of Secrets.
​S&H Publishing are an international company based in Virginia, USA and so, for me, it's very exciting to think that my books will reach a new, wider audience in America and elsewhere in the world.
Palette of Secrets will be available on 2nd April 2016 in paperback and as an ebook, from Amazon and directly from S&H Publishing.