This week's historical novel is Moon Rising by Ann Victoria Roberts, set in Whitby in the 1880s. After reading this intriguing story based on a meeting between the heroine and Bram Stoker, the author of Dracula, I had to buy his 19th century horror story and read it for myself.
Who was Bram Stoker – and why did he write Dracula?
​Through the words of Damaris Sterne, daughter of an old seafaring family, we meet a man escaping to Whitby from the pressures of his life in London. As business manager to the great Shakespearean actor, Henry Irving, life has become intolerable for Bram Stoker.
As Damaris and Stoker become involved in an intense, dangerous affair, he is introduced to the wild sea, the wrecks, and Whitby's local legends: all of which find their echoes in his most famous novel, Dracula. Through Stoker, Damaris is shown glimpses of the wider world beyond, and given the means to pursue her own ambitions. But it is not until twenty years later, when the two meet again, that the truth behind Stoker's novel emerges…
'As though, somehow, in writing about evil I had given it life…''Shamelessly enjoyable… shades of the late Mrs Cookson and a dash of Anne Rice.' Independent

'An engaging tale… The star of the book is the locale of Whitby, its bustling harbour and brigantines, its damp cottages and smoky inns, its winding stone steps and alleyways, its abbey and windy clifftops are all wonderfully evoked.' The Times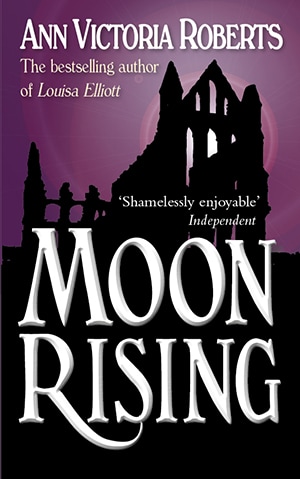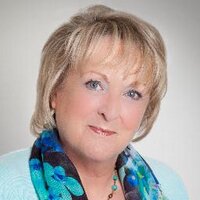 Born in York, Ann Victoria Roberts now lives in Southampton with her Master Mariner husband. She is the author of five historical novels inspired by the lives of people as diverse as a young WW1 soldier, a modern historian, Bram Stoker and Captain EJ Smith of the Titanic. Love in its many forms, and the effects of the past upon the present are linking themes. The first editions of Louisa Elliott and Liam's Story were international bestsellers – re-published in 2014 for their 25th anniversary and the centenary of WW1.
You can find out more about Ann on her
website
.
Moon Rising is available on
Amazon
and from other on-line bookshops.