Good morning Lisa, thank you for talking to us today.
​

Thanks so much for inviting me as a guest. I admire you very much.
First of all, would you like to tell us when and why you decided to become a writer.
As a friend of mine reminded me some years ago, I started writing short stories back in junior high school, but it was not until 2005 when I joined my first critique group, that writing became a passion. It would be another six years before I decided to publish the novel I worked on with the group, the first of a six-part series set in Moorish Spain.
I know you like writing historical fiction but what attracted you to that genre in particular?
I was born in Barbados, so grew up surrounded by its colonial history with massive Parliament buildings and former great estates of sugarcane planters – a family member lives in one, which was interesting to explore the first time. So history has always fascinated me, in particular, some of the more obscure parts. When I first started writing, I went in search of the stories of the losers in history. Those who were marginalized and never got to tell their side because of their status or the fact that they lost the great battle or claim on their homeland.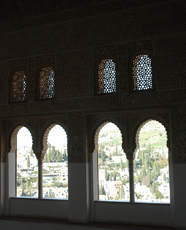 Do you have a particular period in history that you enjoy writing about?
The medieval period is my favorite because the birth of chivalry occurred at such a time when chivalry was anything but the norm. A violent but transformative period for Europe.
​
Indeed it was. What is it that's so special for you about medieval Spain?
The rich culture, which still dominates modern-day Spain's language and foods. The brilliant architecture. The idea that Spain was not always an entirely Catholic country where Arabic dominated the Moorish courts fascinated me.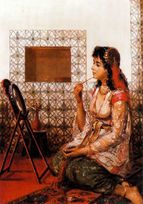 Apart from the main character in your books, which character/s give you most pleasure to create?
The household slaves and servants of my main characters, who accompanied them through the most personal aspects of life. No information exists about such people, not even names, but they would have come from any part of Europe and Africa. They would have shared in the intimacy of domestic household, but also witnessed some of the most tumultuous political events. My characters in the Moorish Spain series have always relied upon those close relationships with eunuchs of the harem and maidservants; some of them loyal and devoted to their service, and others, less than compliant or accepting of their servile roles.
I agree, those often nameless characters help to move the story forward. Tell me, how much time do you spend researching your historical novels and which sources do you use?
For the series, I started the research in 1995 while I was in college. I had not planned on writing a series at all, but as I discovered more about Moorish Spain, my research continued. I still keep up with recent discoveries although I finished the last book in 2017. What can I say about my obsession? If there's a place that should cause enduring fascination, it's Moorish Spain! I have about 40 books on the topic in the period I've written about, but really, I only needed three to complete the novels. One of which I discovered in 2014 while writing book four. Oh, well. I then put it to good use. I always start with the Internet to discover the books I need to buy. I prefer my research easily accessible, at home. I'm pleased to say for my current WIP, the research has not taken quite as long. Maybe close to a year. Of course, I keep finding contradictory and inaccurate information. When I've faced that difficulty in the past, I went with the information that seemed most logical and I'll be doing that now. This has meant adapting my storyline to fit those events, but I strive for logic if I can't get absolute accuracy.
Do you have a new novel in mind for 2018? Can you tell us about it?
I'm currently working on a three-part series about the father and sons of Prince Dracula. Order of the Dragon is still likely to come out this year, but Sons of the Dragon won't appear until next year. The first novel details the painful choice Prince Vlad Dracul II had to make regarding his sons in order to save his people from annihilation by the Turks.
That sounds absolutely fascinating. Good luck with the series.
Well, thank you, Lisa, for talking to us today.
You can find out more about Lisa's books on her website: http://www.lisajyarde.com/p/books.html
Connect with her on
Facebook: https://www.facebook.com/lisajyarde/ and Twitter: https://twitter.com/lisajyarde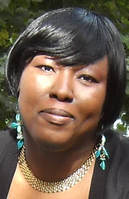 Lisa J. Yarde writes fiction inspired by the Middle Ages in Europe. She is the author of the six-part series, Sultana, set in Moorish Spain, where rivalries and ambitions threaten the fragile bonds between members of the last Muslim dynasty to rule in Europe. The first title in the series is available in multiple languages. She favors the medieval period, in which two of her other novels and a short story are set. Born in Barbados, Lisa lives in New York City. She has been a presenter at the Historical Novel Society's 2015 Denver conference and serves as the social media manager of the chapter, having been a co-chair (2015-2017). She is also an enthusiastic blogger and has moderated and contributed to blogs for ten years.