While we are all in our own way trying to survive the coronavirus I thought that each day I would share with you one of my favourite books. You will soon realise that if I find an author I like, then I try to read all of their books. My first selection is a Scottish author and poet, Andrew Greig, and the book is, "In Another Light."
A young man leans over the railings of the ocean liner bound for the exotic shores of Penang. It is early in the 1930s and Dr Alexander Mackay is on his way to take up his post running a maternity hospital in the colony. During the voyage he meets two beautiful sisters and the seeds of a scandal are sown.
Seventy years later Edward Mackay wakes after a major brain trauma. In the hazy shadowlands of illness, he conjures the figure of his dead father, a man he knew so little about. This near-death experience provokes a move to the wilds of Orkney, where Edward joins a project to harness the tides around the island as a renewable source of energy. But in the tight-knit island community passions also run high. ​
These were my thoughts on it after I had read it: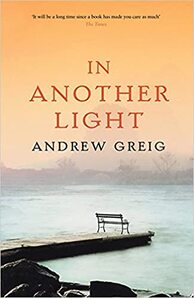 What a magnificent book – I never wanted it to end. Greig has such a delightful way with languag
e, whether local Scots or English. He is also a poet and this is very evident in his lyrical prose. In Another Light is the moving story of two men – father and son. The son, recently recovering from a near-death illness becomes obsessed with learning more about his father's life before he met his mother. The novel is set partly in Penang, where the father served as a medical officer, and partly in Orkney, where the son is working on a renewable energy project. The story of the father twists and turns and at times runs parallel to the son's life until it all comes together in the last few pages. It is a fast moving plot and the mystery surrounding his father is revealed clue by clue, with a final twist to the mystery right at the end.
Available on
Amazon
as ebook and in paperback.