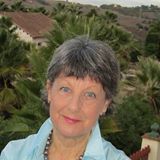 Six years ago I ran a blog called Authors' Corner and interviewed a number of up and coming authors. I thought it would be fun to see how things had gone for them in the last six years and whether they were still writing.

​Today we're speaking to the novelist and crime writer JG Harlond.

​Good morning Jane. Welcome to Author's Corner Revisited. It's been a while since I interviewed you about your writing, so thank you for agreeing to come along and tell us how things have progressed in that period.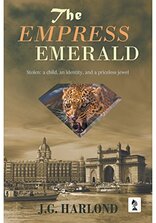 My first question is regarding your historical novels THE CHOSEN MAN and THE EMPRESS EMERALD, have you developed either of these excellent stories into a series, and if not, why not?
A: Thank you for inviting me back, Joan. A lot has happened in the past six years; five more books in my case, including a new version of The Empress Emerald for my American publisher.
The Chosen Man was the first in a trilogy. After his wickedness in Holland during the tulip scandal, Ludo da Portovenere goes on to make mischief in Goa and Lisbon in the spice trade, then becomes involved in a secret treaty between Charles Stuart and King Felipe of Spain in Madrid in A Turning Wind. The third story sees him selling part of the English Crown Jewels on behalf of Queen Henrietta Maria and finally coming to terms with his real identity, and finding a proper home and happiness. This almost closes Ludo's story – all of which is based on real events – but he does have two feisty daughters who may very well take to the seas to create a little havoc of their own, so I shall be revisiting and researching the 17th century again. Next year perhaps.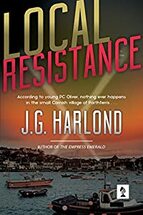 Glad to hear that you haven't closed the door on that exciting period in history but I hear that you have turned your hand to writing crime fiction. This must be quite a change for you. Can you tell us what prompted you to do it?
A: I've been involved in crime from the beginning, really. It started with The Empress Emerald. If you remember, the cover tag line is 'Stolen: a child, an identity, and a priceless jewel'. The Chosen Man Trilogy includes all manner of crimes as well; these fall squarely into the historical crime category. My Bob Robbins Home Front Mysteries Local Resistance and Private Lives are more along the lines of the 'traditional British crime' and 'detective novels' – in historical settings. Local Resistance is set in Cornwall and involves smuggling, spying and the little-known British Resistance movement that was known to some as 'Churchill's Secret Army'. Private Lives is a murder mystery set in North Devon during the preparations for D Day.
During the last six years, has being an independent author become easier and if so, in which ways?
​
A: Up to this year I have been a traditionally published author, but I am becoming an 'indie' now with the Bob Robbins Home Front Mystery series – which is more specifically British in content and humour. Writing and getting books published whichever route you take or prefer, is never easy, but so far, so good. I enjoy seeing my 'pages read' count on Amazon each day.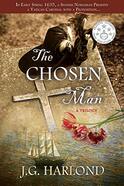 If you could choose one character from all your books, who is your favourite and why?​ A: That's difficult. I'm very fond of Ludo, largely because he says and does things I would never dare to. But Ludo can't be trusted – until Book 3 anyway. I also have a soft spot for Bob Robbins: we share the same ironic, dry humour – which gets us both into trouble now and again.
Please tell us a little about your latest book.
​
A:
Private Lives
opens on the North Devon coast in 1942. Detective Sergeant Bob Robbins, who has been called out of retirement for the duration, is enjoying a few days' holiday when he becomes involved in a shooting incident on a derelict farm. An elderly farmer lies injured, and then disappears. A young man is found shot in the chest in the barn. Bob reports the incident to the local police force in Bideford, but they are so over-stretched with extra duties he finds himself in charge of the case. Knowing he can't manage on his own, Bob requests the help of the young police recruit Laurie Oliver, who helped him out in Porthferris (in
Local Resistance
). They take rooms at Peony Villas, an unusual sort of guest house run by an ex-West End diva, where there is a troupe of London actors in residence, and where Bob finds himself involved in yet another peculiar mystery.
I grew up in Bideford and know the area well, but I tweaked geography and place names a little to avoid embarrassing or annoying locals. This novel was fun to write, but I confess it was also the hardest to date. Balancing the sinister content with the shenanigans of the thespians wasn't as easy as it might appear.
Thank you for taking the time to talk to us, Jane and good luck with the new book. Looking forward to reading it. If you want to find out more about Jane and her books you can find her on her web page.