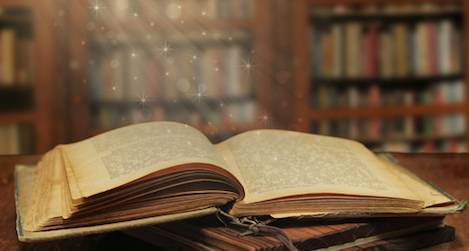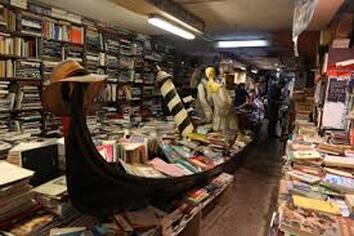 The other day I came across a Tweet from someone I didn't know which said, 'I love writing but I hate reading.' I felt I ought to tell him that if you don't read other people's books your own writing will suffer. And that made me remember that a question which is often put to authors is which book has had the most influence on their writing.
When I am asked that question I'm unable to pick out any particular one, and all I can say is that I'm sure that they will all have had a cumulative effect on my style of writing. After all, if you want to write you have to read.
I am an only child, born in a time before television was commonplace, when there were no mobile phones, no iPads, no video games. Not surprising then that my constant companions were books, and my favourite place was the local library. In the many years that I have been a voracious reader it is hard to remember all the books I have read, but some still stick in my mind: The Narnia books, Tess of the d'Urbervilles, Mansfield Park, Anna Karenina, The Great Gatsby. I could go on and on.
So here are my comments on some of the books that have made an impression on me, and why.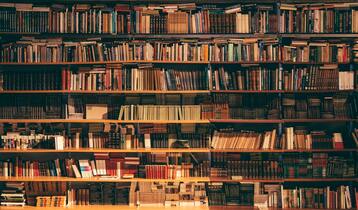 Just recently I was trying to sort out my bookcase and it struck me just how many books I had which had a serious theme. They dealt with injustice or tragedy. Books such as
The Grapes of Wrath
by John Steinbeck, which I read when I was a teenager, and remember being overwhelmed by the suffering of the characters, who had to leave their homes and livelihood during the Dust Bowl of the 1930s. Another book I read around the same time was Ernest Hemingway's For Whom the Bell Tolls, a story set in the Spanish Civil War, where young people were fighting for a cause they thought was just. Set further back in history was Barry Unsworth's Sacred Hunger, about the slave trade. So was this why most of my own books have a serious theme? Am I drawn to injustice and exploitation? I used to read about it, so now I write about it? I can't answer that, but it's a possibility. You aren't always guaranteed a happy-ever-after ending with my books, but you will get a realistic one.
So did I pick up anything stylistically from these writers? Well, I admired the simplicity of Hemingway's writing, but then again I'm a great fan of Hilary Mantel and her wonderful, rich descriptions of Tudor life. Really when it comes down to it, you write in a way that is natural to you. No-one can successfully copy the style of another writer. One or two excellent writers, such as William Boyd, have tried to write a James Bond book in the style of Ian Fleming, but in my opinion this never worked out well.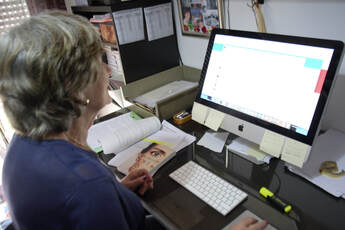 So how can I decide which books have helped me with my writing? Well, the truth is, I can't. What I can do is ask myself which books did I enjoy and why, and which did I find hard to finish? I enjoyed
Biggest Elvis
by P F Kluge because it was set in a place I knew very little about – a US naval base in the Philippines. It was a story that had both humour and pathos. I couldn't put down Hannah Kent's debut historical novel
Burial Rights
, which was set in 19th century Iceland; another country I knew little about. What this tells me is that it's important to have an interesting setting for your story, and that the reader would feel they were learning something new.
Another important ingredient for a good novel is the main characters; they have to be memorable. You have to feel that you'd recognise them if you met them in the street. Tolstoy's Anna Karenina is surely one of the best known female characters in fiction. And who could forget Lisbeth Salander, the quirky but complex heroine of the Millennium series by Stieg Larsson? Or Mr Darcy from Jane Austin's Pride and Prejudice? Then there's the inimitable Hercule Poirot from the books by Agatha Christie. And the matchless James Bond, whose film persona has hardly changed over the decades.
So, if you want to write your own novel, remember the importance of the location, make your characters come alive and write in your own style. Be yourself and don't try to copy anyone else, however much you admire them.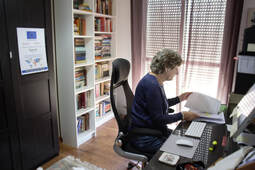 If you'd like some suggestions for gritty authors to read, I would recommend:
Andrew Greig
, a Scottish author and poet
Stevie Davies
, whose novels are set as widely apart as Egypt and Germany
Niall Williams
, an Irish writer, whose novels are both eloquent and funny
Roddy Doyle, another Irish writer, whose characters surmount unbelievable hardships, such as the main character in a
Star called Henry
Barbara Kingsolver, an American writer, who takes a subject and goes right to the heart of the matter, as in
The Poisonwood Bible
.
Carlos Ruiz Zafón, a Spaniard whose series
Cemetery of Forgotten Books
speaks so eloquently of post-Civil War Spain.
I could go on and on… but what all these writers have in common is that they are able to construct a world so rich in detail and colour that the reader is drawn into it, and it remains with them long after the book is closed. For me, the biggest compliment I can receive from a reader is that they couldn't put my book down
until the last page. That's how I feel about these books.