This month I am pleased to invite the well-known author and blogger, Helen Hollick, to Authors' Corner, to share some of her thoughts and ideas on writing historical fiction. Although her novels cover a broad time span of history, today she tells us about the challenges in writing about the Golden Age of Piracy in the 18th century. Thank you for joining us, Helen and telling us about your books.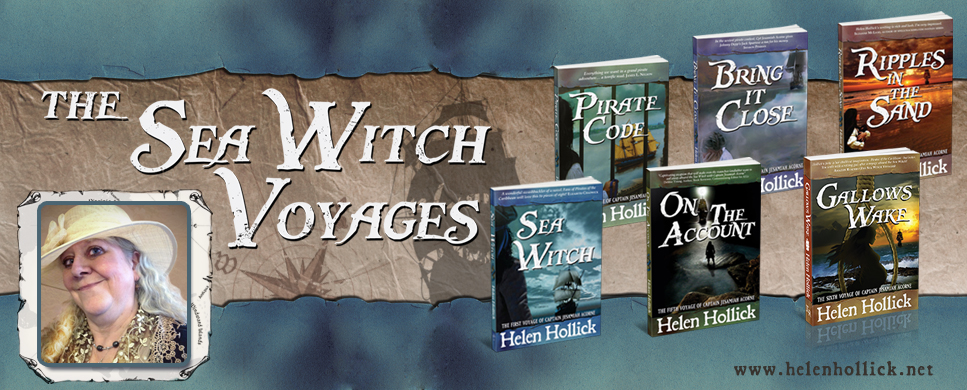 Writing What You Don't Know
By Helen Hollick
Thank you, Joan, for inviting me onto your blog. Whenever advice is given to new writers, it is usually 'Write what you know about.' That's fine, good advice, up to a point, but writing historical fiction, to create an engrossing, page-turner of a novel will involve far more than writing down pages and pages of researched facts. The characters have to come alive, think, act, say, do, believable things – which is where the personal experience bit comes in. The rest is pure imagination.
I write a nautical adventure series, alongside a few other genres – straight historical fiction, cozy mysteries, a couple of non-fiction books. My pirate lead character is Captain Jesamiah Acorne, or I should say ex-pirate because at one point in the series he accepts the king's amnesty and goes 'straight' (well, sort of). He is the love of my writing life. But outside of what I diligently researched I know nothing of piracy. And even less of how to sail a tall ship. In fact the largest boat I've sailed in was a small pleasure craft Mirror Dinghy. And even then, I was only allowed to hold the tiller. (I can row a fairly straight line, however!)
But as for shrouds, belaying pins, futtocks, bulwarks and gunwales… my limit is I know starboard from port. Except in the early 1700s 'port' was called 'larboard' (you say it larb'd). Leeward, windward, luffing and sailing into the wind is all a mystery… but I researched, researched, and researched and refer to the several good books I have. And I am fortunate in knowing a lovely author and actual tall ship sailor, James L. Nelson, who very kindly checks all my nautical sailing scenes. He promises not to laugh too loudly at my gaffs!
My Sea Witch Voyages, however, also have a blend of supernatural and fantasy, the love of Jesamiah's life (alas, it isn't moi) is Tiola, a white witch and Wise Woman of Craft. The trick to writing a good novel, is to have your characters doing things that we all do in real life, keep the action at a good, balanced pace, use realistic dialogue (read it aloud, does it sound like someone talking?) and get your facts right. All the rest, even supernatural or fantasy elements, then fall into place and feel believable.
To balance the fantasy I ensure my sailing bits are as good as I can get them. I want my readers to feel the motion of the ship as she plunges through the oncoming rollers, to hear the canvas sails cracking and thundering, to feel the wind and spindrift on their cheeks.
Get the background right and the rest of it falls into place. I think I've managed it…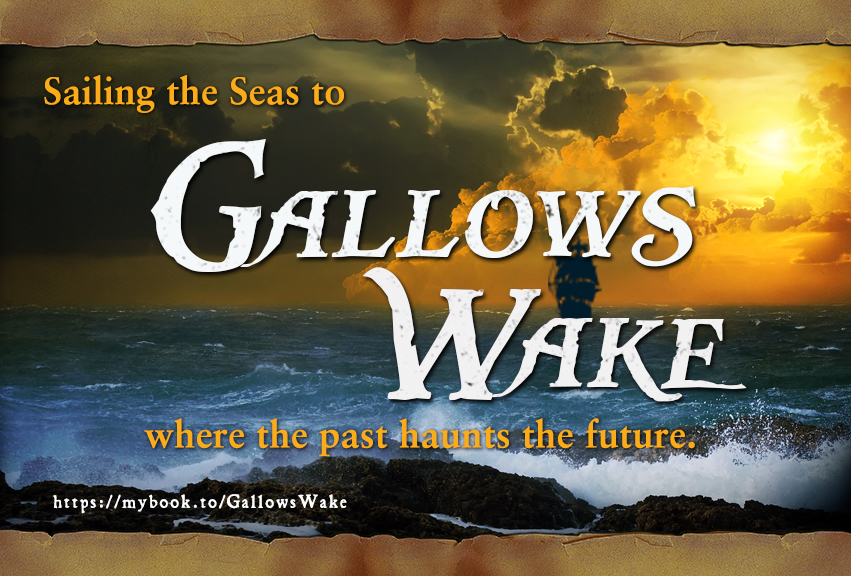 An excerpt from Gallows Wake…
Dawn was just breaking, strips of pink and gold stealthily fingering the fading remains of the night sky. The Spaniard, three cable lengths – just under one half of a mile – ahead, came up into the wind, her sails coming aback, her mainsail reducing in size as her men hauled it in.
"She's heaving to," Vernon muttered unnecessarily.
Jesamiah studied her. No need for his brass telescope, he could clearly see the sea slime caked and trailing beneath her transom, the streaks of salt and the residue masking the glass of her stern windows.
A few minutes later Sea Witch was within hailing distance, a Spanish officer, a lieutenant by his dress, leaned over Santa María del Bartolomé's taffrail, a speaking trumpet to his mouth.
"What did he say?" Vernon asked Jesamiah, who had yelled something back.
"We're to heave to. I reckon we can oblige. Skylark, we'll luff, so that the Spaniard rides under our lee."
Skylark nodded, signalled to the skeleton crew on deck with hand gestures – Jesamiah had already given orders for no one to speak. "We're supposed to be Spanish," he'd said. "No English voices."
Not that it mattered, for given the signal the resulting boom and crash of canvas flapping and flailing overhead drowned any words as Sea Witch turned into the wind and reduced speed to a slow crawl. Then Sea Witch was hove to, her foretopsail set to the mast, her maintops'l countering, almost full, balancing the other as she lay a mere few yards from the Spaniard. She rolled a little, then dipped into a shallow trough, her lower, closed, gunports disappearing momentarily.
The coast was not far off, a vague, distant blur of grey along the larboard horizon. There was not much wind this calm quiet morning; what there was carried a hint of the land, of forest covered hills and fog-misted mornings, the Barbas del Levante – the Beards of the East Wind.
The Spanish officer called again.
"He wants to know where we're bound," Jesamiah said, then shouted back in Spanish. "Veracruz. We were chased by a bloody English frigate yesterday evening; just waiting for the dawn to get a fix and head off west. I'd appreciate you doing your job to escort us safe out of these English-infested waters." It was an excuse he had used on several occasions. It usually worked.
A response came. Jesamiah grinned. "I'll not translate that. It weren't very polite."
The Spaniard was drifting. Orders came, carried by the wind, for her to get under way, and her men scurried to the braces. Her fores'l billowed and she slowly began to gather way.
"Looks like they want to leave the party," Jesamiah said as he stepped to the helm and took over from Bert Moody. "I don't recall telling them they could go." He grinned. This was what the sea was all about! This was living! "Set the t'gan'sls. Mr Skylark – all hands on deck!" he shouted as Sea Witch also gathered way. "Prepare to grapple!"
THE VOYAGES
SEA WITCH Voyage one
PIRATE CODE Voyage two
BRING IT CLOSE Voyage three
RIPPLES IN THE SAND Voyage four
ON THE ACCOUNT Voyage five
WHEN THE MERMAID SINGS A prequel to the series
(short-read novella)
And just published…
GALLOWS WAKE
The Sixth Voyage of Captain Jesamiah Acorne
By Helen Hollick
Where the Past haunts the future…
Damage to her mast means Sea Witch has to be repaired, but the nearest shipyard is at Gibraltar. Unfortunately for Captain Jesamiah Acorne, several men he does not want to meet are also there, among them, Captain Edward Vernon of the Royal Navy, who would rather see Jesamiah hang.
Then there is the spy, Richie Tearle, and manipulative Ascham Doone who has dubious plans of his own. Plans that involve Jesamiah, who, beyond unravelling the puzzle of a dead person who may not be dead, has a priority concern regarding the wellbeing of his pregnant wife, the white witch, Tiola.
Forced to sail to England without Jesamiah, Tiola must keep herself and others close to her safe, but memories of the past, and the shadow of the gallows haunt her. Dreams disturb her, like a discordant lament at a wake.
But is this the past calling, or the future?
From the first review of Gallows Wake:
"Hollick's writing is crisp and clear, and her ear for dialogue and ability to reveal character in a few brief sentences is enviable. While several of the characters in Gallows Wake have returned from previous books, I felt no need to have read those books to understand them. The paranormal side of the story—Tiola is a white witch, with powers of precognition and more, and one of the characters is not quite human—blends with the story beautifully, handled so matter-of-factly. This is simply Jesamiah's reality, and he accepts it, as does the reader."
Author Marian L. Thorpe.
BUY LINKS:
Amazon Author Page (Universal link)https://viewauthor.at/HelenHollick
Where you will find the entire series waiting at anchor in your nearest Amazon harbour – do come aboard and share Jesamiah's derring-do nautical adventures!
(available Kindle, Kindle Unlimited and in paperback)
Or order a paperback copy from your local bookstore!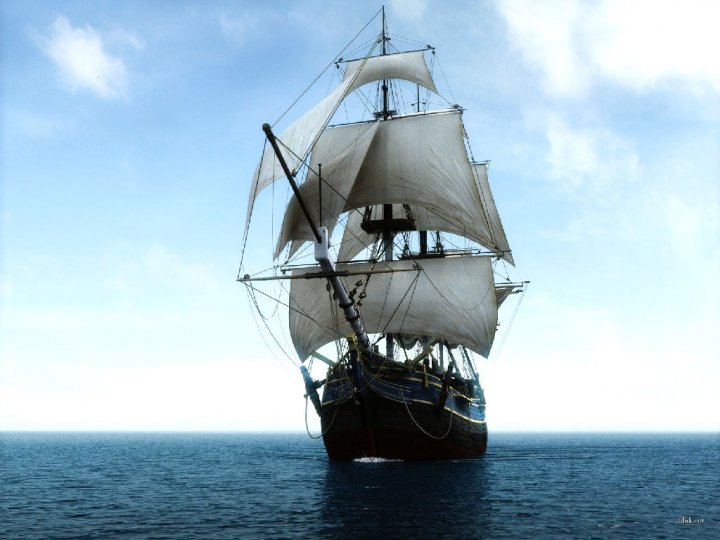 ABOUT HELEN HOLLICK
First accepted for traditional publication in 1993, Helen became a USA Today Bestseller with her historical novel, The Forever Queen (titled A Hollow Crown in the UK) with the sequel, Harold the King (US: I Am The Chosen King) being novels that explore the events that led to the Battle of Hastings in 1066. Her Pendragon's Banner Trilogy is a fifth-century version of the Arthurian legend, and she writes a nautical adventure/fantasy series, The Sea Witch Voyages. She is now also branching out into the quick read novella, 'Cosy Mystery' genre with her Jan Christopher Murder Mysteries, set in the 1970s, with the first in the series, A Mirror Murder incorporating her, often hilarious, memories of working as a library assistant.
Her non-fiction books are Pirates: Truth and Talesand Life of A Smuggler. She lives with her family in an eighteenth-century farmhouse in North Devon and occasionally gets time to write…
Website: www.helenhollick.net
Newsletter Subscription: http://tinyletter.com/HelenHollick
Blog: www.ofhistoryandkings.blogspot.com
Facebook: www.facebook.com/HelenHollick
Twitter: @HelenHollick https://twitter.com/HelenHollick