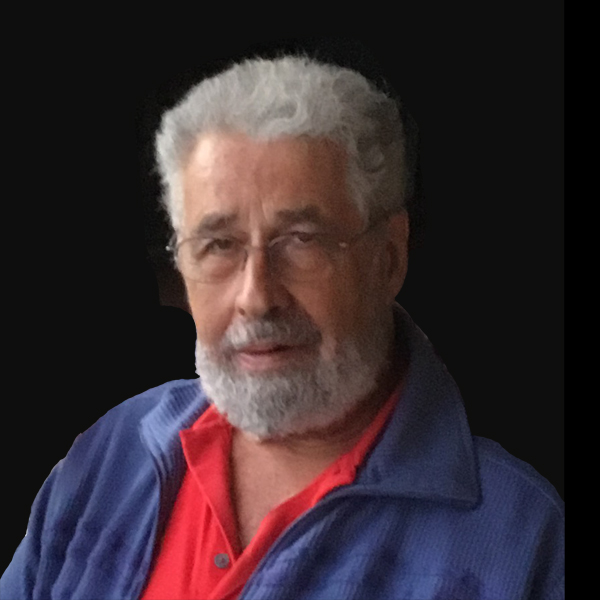 1 Good morning Fraser. Welcome to Authors' Corner and thank you for agreeing to come along and talk to us today. I understand that you were born in the United Kingdom but now your home is on the other side of the Atlantic. Tell us a little about yourself.
Yes! I was born outside London, England, just before the second world war. We ran away from the bombs and lived near Manchester until it was over, and then settled in the beautiful county of Somerset. There I attended a local Elementary school, and a Quaker boarding school, before studying for a Physics degree at Exeter University followed by Theology at Oxford.
2 Wasn't that a bit unusual, to study science and then religión? What was your career plan, or didn't you have one?
As a teenager, I became a Christian and, during my Exeter years, felt called to become a Minister. After Oxford, my first ten years were as pastor in a couple of English Baptist Churches. Eventually I felt uncomfortable with that work, and accepted an opportunity in management consulting. Before long I found myself negotiating government grants for companies, and was featured in the Sunday Times under the headline, 'David The Bureaucracy Buster.' I started my own company to help American companies do business in Europe, and quickly became a trans-Atlantic commuter.
3 So it was your business that took you to America. When did you decide to settle there?
After a dozen years flying backwards and forwards across the ocean, sometimes doing as many as ten round trips a year. I decided to settle down in one place and bought a home in Houston, Texas.
4 You have had a very interesting working life. So what made you decide to become a writer?
As a child, I used to write poetry and the occasional short story. Later, words were central to my work in each of my jobs, first as a preacher, then a management trainer, and then a money negotiator. I spent countless hours in airports and on aeroplanes, and read dozens of novels to pass the time. It gradually occurred to me that I could write one, and I decided to have a go.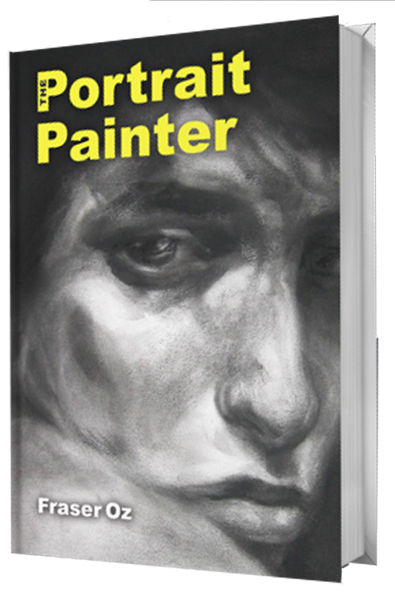 5 The Portrait Painter, your first novel has just been published. Can you tell us a little about it and what inspired you to write it.
Goldie Hawn once said, 'You often meet your fate on the road you take to avoid it.' I am fascinated by the concept of fate, the possibility that we are each heading toward our personal, inescapable destiny. Throughout life, we wrestle with all sorts of challenges and decisions, as if we had the free will to choose what to do and where to go. In reality, most of our outcomes could be predicted by people who know us well enough and understand the pressures we are under. So I started wondering what it would be like if our unavoidable futures could be seen in advance, and decided to write a story about it.
6 You decided to choose the self publishing path for your novel. Why was that?
The traditional route to publication involves:
First – finding an agent, a process that can take a year or more and will quite likely fail anyway.
Second – waiting and hoping while the agent tries to find a publisher who is willing to take the book and publish it, which can take years, and might never happen at all.
Third – waiting for the publisher to slot the book into his printing/publishing/promoting schedule, which would likely take another year or two.
Fourth – trusting bookstores to feature your book so that customers will notice it among all the other books on their shelves, a matter over which you have no control.
I thought that, given my age, if I went this route, I might not live long enough to see my book come out if, in fact, it ever did.
On the other hand, self-publishing, means that a book can be finalized and printed within days, made available immediately as both a digital ebook and a printed paperback. Promotion of the book is entirely up to me. Of course, success in the market place cannot be guaranteed. How it all works out is largely up to me, my efforts and initiatives, the help of friends and a huge slice of Good Luck.
7 In the present climate, an author has to spend as much time marketing their books as writing them. How do you feel about that?
I once rode my bicycle across the French and Swiss Alps. The task looked daunting before I started, and was certainly exhausting as the journey progressed, but there were many exhilarating moments along the way and I look back with satisfaction, even pride, at what I achieved. Publishing my book seems a lot like that.
8 The book has a very striking cover. Tell me a little about it.
My principal character, Justin, is a portrait painter. He frequently perceives people's destinies as he studies the faces he paints. At one point he says, "I looked into his eyes and saw understandable numbness and terror, but I also saw something else. I saw through his present pain into his future." My cover is a stunning picture by Mara Lea Brown, my step-daughter, which beautifully illustrates this moment. You can see her work at www.maraleabrown.com.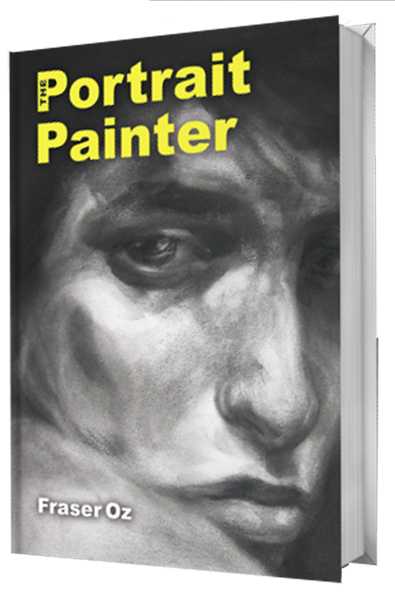 9 What are you working on now? Do you have another novel in the pipeline?
There seems to be a lot of interest in a second Portrait Painter book. I am hoping to write one within the next few months.
Thank you so much for talking to us, Fraser, and good luck with your new novel.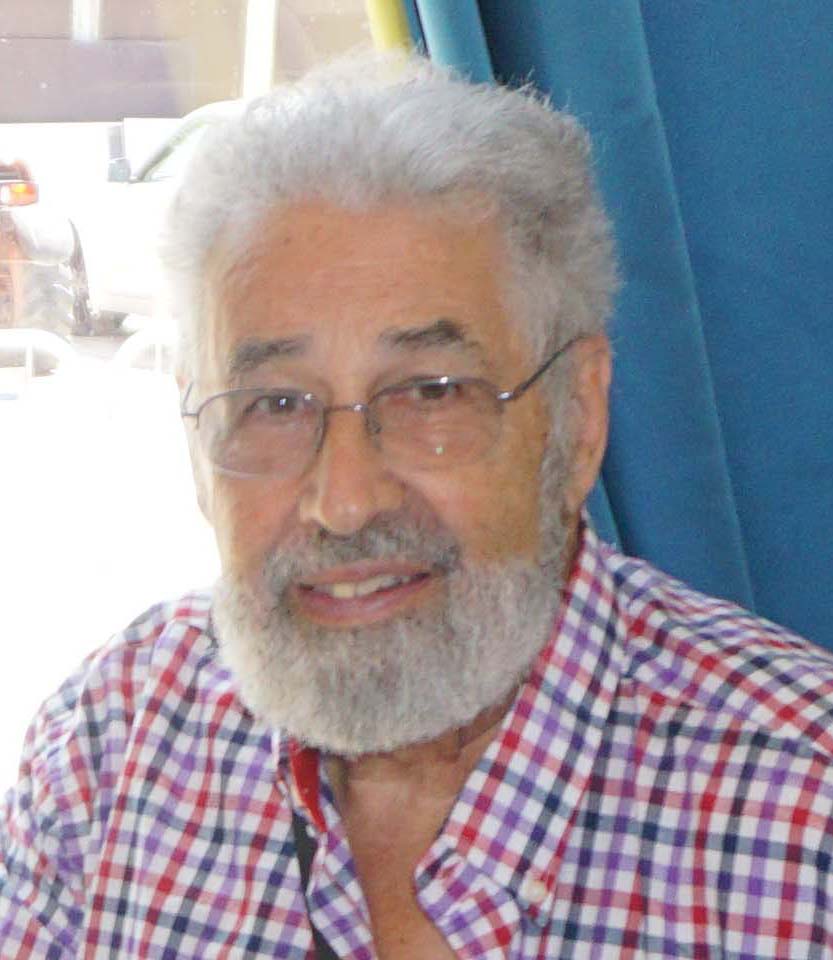 THE PORTRAIT PAINTER
INTRODUCTION
Most of life is predictable. At least, it would be, if we had a better understanding of how things work and how people behave.
This story is about a man who has unusual insights into the future, and the effect that this gift has on his life. But is such a concept realistic? Maybe it is not as absurd as it seems at first. After all, everything that happens has a cause of some sort, an event or circumstance that is itself the result of other causes. The life of the entire universe is a sequence of cause-and-effect, an infinite matrix of connected events. If we possessed the mind of God or some other unlimited intelligence, we could predict everything that will ever happen. In other words, our fates already lie before us! We just can't see them. Not usually. But in this story….
In the words of John Lennon, "There is nowhere you can be that isn't where you're meant to be."
Or, as Goldie Hawn once said, "You often meet your fate on the road you take to avoid it."
CHAPTER 1 Justin
According to my mother, I arrived in the world on schedule. It was the second of June 1991, a stunningly sunny day in the Russian River valley of northern California. Of course, I didn't know that at the time. It seems that I slipped into the world quickly and quietly. Labor lasted a little over two hours, and was accompanied, on mom's part, more by heavy breathing than cries of pain. I, of course, obliged the three women by crying on cue, and then relapsing into a satisfied sleep. I weighed in at seven pounds three ounces and measured twenty-two inches, and all my limbs and other parts appeared in working order. I was declared fit for the world.
My parents occupied a little yellow cottage on the side of a hill outside Guerneville. It sat behind a hedge of vicious thorns upon which I would be impaled many times during my boyhood. There was a short gravelly drive but no garage. The house's one eye-catching feature was a cloud of scarlet bougainvillea which clung to the posts and roof of the porch. It belonged to a couple of out of state retirees who had inherited it a dozen years earlier and were using it for income. It was small and poorly maintained, and so the rent was low, which suited mom and dad well.
I was born in that house, in the master bedroom, although the word 'master' implies spaciousness and an en-suite toilet, neither of which did it have. Indeed, at just ten feet by twelve, the room hardly deserved a title at all. In attendance that afternoon were my grandmother, Mabel West, who was fussing around doing almost nothing, and Mrs. Parris, a semi-retired midwife from somewhere in town, who was doing almost everything: everything my mother wasn't doing, that is.
My father was nowhere to be found. He escaped from the scene as soon as mom's waters broke, having no inclination to witness either his wife's pain or his child's arrival, and, to be truthful, I think mother was glad he wasn't there. Hand-holding, physical or spiritual, were not for him: somewhere along the way he had missed Moral Support 101.
***
You can find out more about Fraser Oz and The Portrait Painter at https://www.fraseroz.com
and on Amazon where it is available as an ebook and in paperback.